Hight-qulity stereo sound wireless bluetooth earbuds:provides you with the perfect music experience.
Fast Pairing & Touch Control technology: Facilitate and simple to use.
Bluetooth 5.0 + EDR Technology: Stable bluetooth connection.
Utilizing industry-leading Bluetooth 5.0 technology for ultimate control of your listening. Pick up either of the earbuds to automatically pair a rock solid, quick, and hassle-free connection to your device.
 True wireless earbud means movement is not limited because there is no cable.And cables won't get tangled in your bag. Because it is small and lightweight, it is easy to carry and does not interfere with fashion.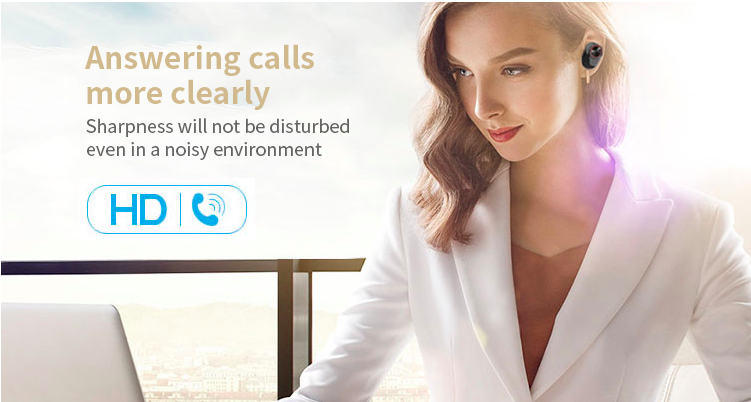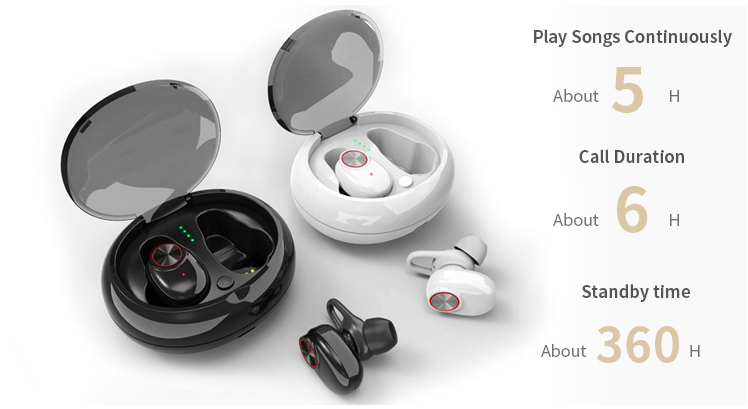 Bluetooth version: low power core V5.0+EDR

Bluetooth protocol: HSP1.2, HFP1.6, A2DP1.3, AVRCP1.5

Rated voltage: 3.7V

Frequency (Rated frequency): 2.4G

Rated power: 7mW

Current (Rated current): 350ma

Load description: 32Ω

Headphone battery: single side 65mAH, plus protection board polymer battery

Charging box battery: 500mAH,   polymer battery

Charging power: Headphone 5V/1mA, charging box 5V/1mA

Transmission distance: 15 meters

Frequency: 2.4GHz-2.48GHz

Listening to the song time: about 6 hours

Talk time: about 6.5 hours

Standby time: about 1800h

Charging time (headphones): Approx. 1.1 hours

Charging time (charging box): About 1.5 hours

Charging times (charging box): 3 times

Single earphone charging time (USB charging slot): Approx. 1.5 hours
Packaging
Charging bin size: 7.3×6.3×3.6cm
Individual headphone weight: 7g; Rechargeable box weight: 44g, charging box can charge the headphone 3 times Electric headphone full takes about 1 hour
Kraft box size 110x75x40mm
One box: 150 sets, Outer box size: 530x290x370mm, Packing weight: 15Kg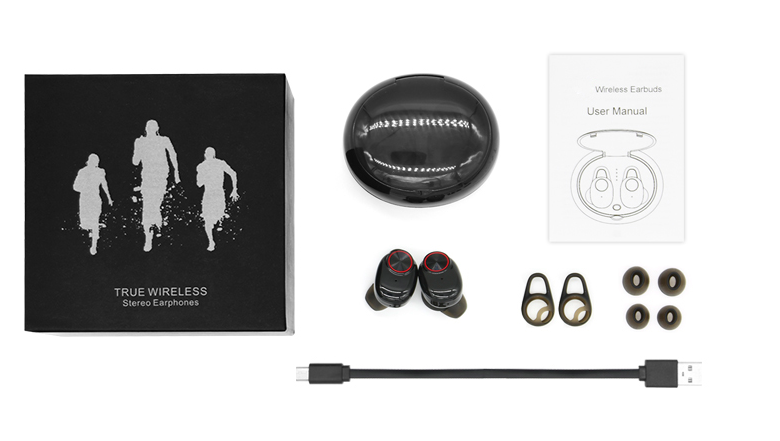 ---
---